Explore Sørlandet - The Norwegian Riviera
Explore the coastline in Southern Norway by boat, car or bike. Visit the outports by a local ferry and explore the secluded beaches and archipelago. The Norwegian Riviera has been the number one summer holiday destination for Norwegians for decades, while remaining a hidden gem for many visitors.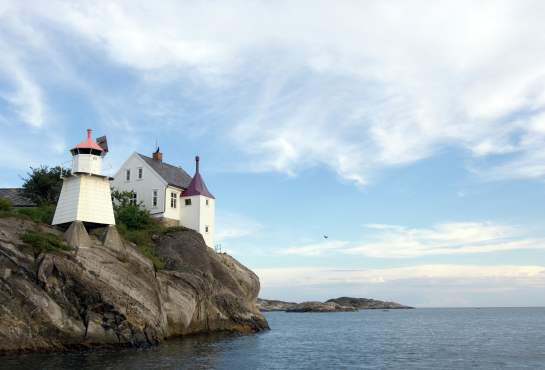 Ryvingen Fyr
.
Photo
:
Johan Wildhagen - Visitnorway.com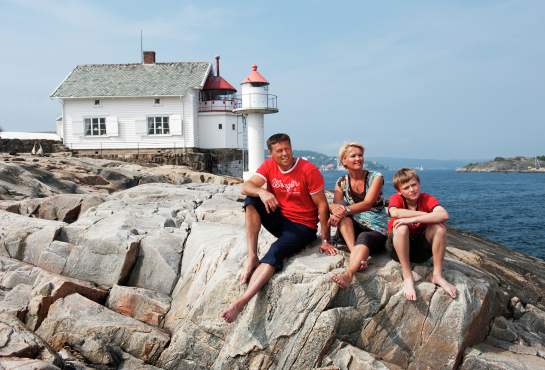 Stangholmen lighthouse
.
Photo
:
Terje Rakke / Nordic Life AS - Visitnorway.com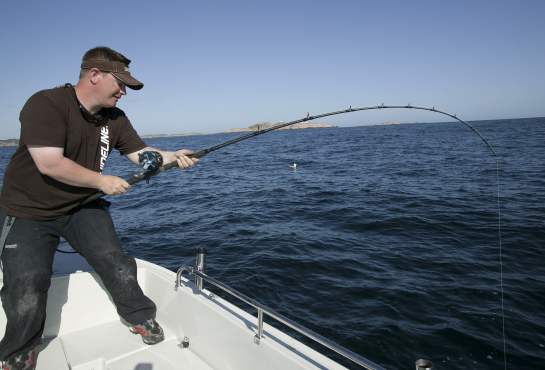 Deep sea fishing in Southern Norway
.
Photo
:
Tommy Egra (c) Visit Sørlandet AS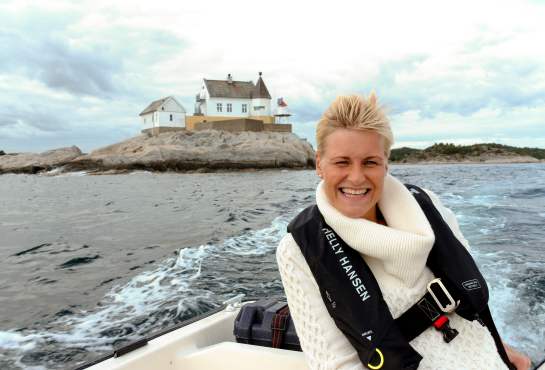 Saltholmen lighthouse
.
Photo
:
Jorunn, Jensen, Visit Sørlandet
Discover the picturesque white towns
Travel along the coast of Southern Norway and discover the southern charm of the white painted towns dotted along the coastline.
The towns like Risør, Tvedestrand, Arendal, Grimstad, Lillesand and Mandal are spread like a string of pearls along the coastline. These are former timber ports that grew when shipbuilding became an industry. With their narrow streets, the low-rise wooden houses centred around market squares and harbours, these towns are very popular with visitors.
Life by the coastline
The summer holiday can very well be spent in a boat, along the Norwegian Riviera, mooring on a secluded island to go swimming, or visiting historic locations like Lyngør or Merdø. Fishing is good along the entire coast, and the smooth rock slopes typical of the Southern Norwegian archipelago are perfect for sunbathing. There are also many good beaches to choose from.
Characteristic architecture
The clapboard houses, painted white, red, ochre or blue, often have a red-tiled roof, and often face the sea. Such houses and cabins are available for hire, as are boats and canoes.
Sea fishing in Southern Norway
Norway's southern resorts and the Skagerrak Strait are blessed with a mild climate and plenty of sunshine. The coastline consists of numerous islands and fjords, not to mention numerous fish. The entire range of common saltwater species are represented here, and with a little bit of luck you can get a real heavyweight on the hook. Especially if you aim for pollack, ling and tusk.
A special bonus feature is sea bass, which is only really found in the southern parts of the country.
Get inspired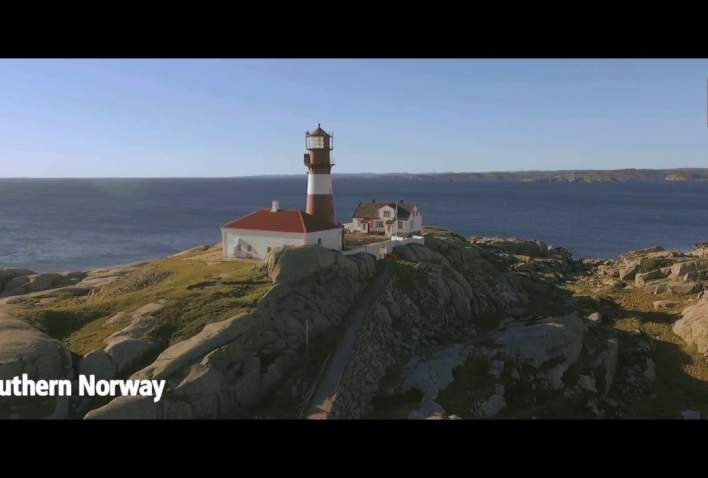 Sea fishing in Southern Norway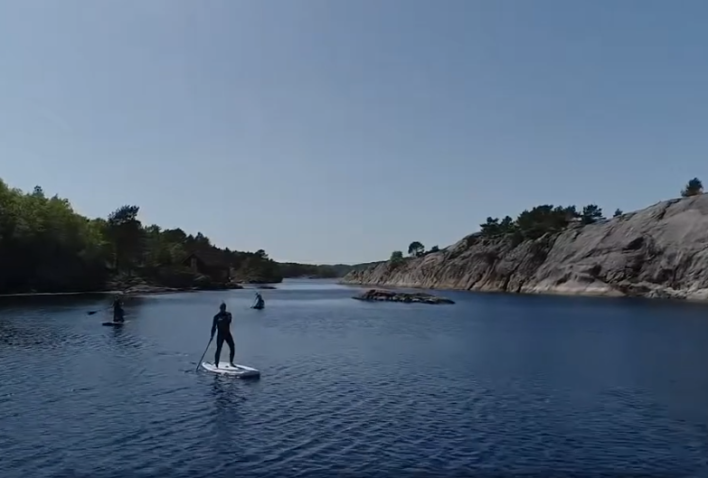 Kayaking in Southern Norway
Get up close and personal with the coastline of Southern Norway.
Boat trips in Southern Norway
There are many beautiful boat trips available for tourists in Southern Norway. Go island hopping or visit one of the outports of Southern Norway.
Beaches in Southern Norway
Southern Norway is the summer holiday hotspot for Norwegians and the coastal "rivieria" has water temperature up to 20 degrees in summer.
Historical outports in Southern Norway
Statens Kartverk, Geovekst og kommuner - Geodata AS
Raet is Southern Norway's national park. Raet National Park extends from Grimstad, through Arendal and on to Lyngør in Tvedestrand. The park was created in 2016 to protect this special natural area.

Why not spend the night in a lighthouse while on holiday? There are several lighthouses offering accommodation along the southern coast of Norway.