Hiking in Southern Norway
Southern Norway offers numerous hiking possibilities, from the mountains of Setesdal and Sirdal to picturesque coastal paths by the sea.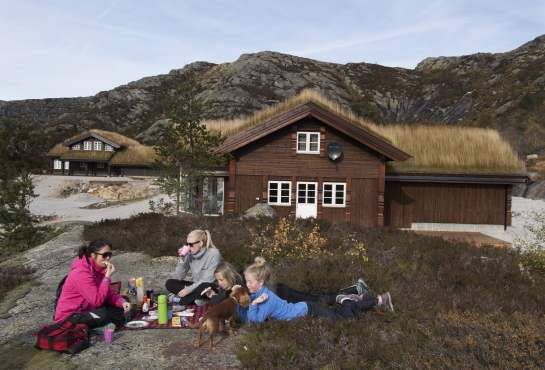 Knaben
.
Photo
:
Peder Austrud (c) Visit Sørlandet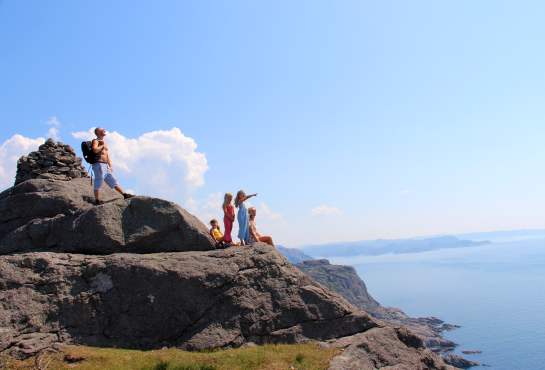 Brufjell
.
Photo
:
Adam Read (c) Visit Sørlandet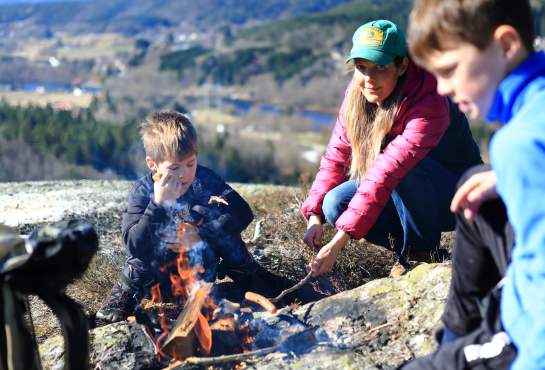 Family hike
.
Photo
:
Adam Read (c) Visit Sørlandet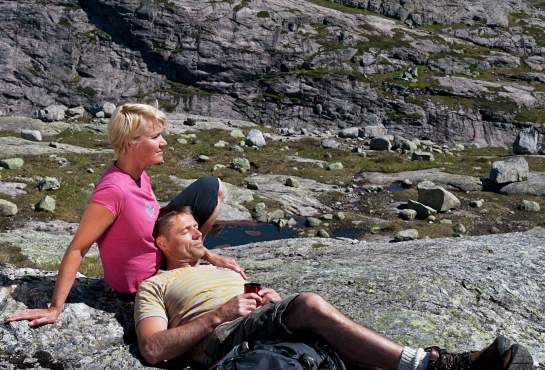 Hiking in Southern Norway
.
Photo
:
Terje Rakke / Nordic Life AS - Visitnorway.com
Go hiking in Southern Norway
The possibilities are vast, and the distances from the coast to the mountainregions are short, enabling you to experience several types of landscapes in one holiday. The landscapes are also quite gentle, making the southern part of Norway a perfect hiking destination for families.
The Norwegian Trekking Association's (DNT Sør) marked network of hiking trails is well developed. You will find 1,000 kilometres of trails and a large number of cabins in the mountain regions.
Hiking possibilities
Sirdal is the region between Setesdal and the Stavanger Region. In summer you may access Sirdal also from Setesdal, via the mountain pass Suleskarvegen. Sirdal offers a lot of summit hikes, and is also the starting point for hiking trips to Kjerag.
A comprehensive network of marked footpaths exists in Setesdal mountains. On both sides of the valley, you can hike in a wonderful mountain landscape, for several days or as a one-day trip. Information on hiking in the area can be obtained at the local hiking association DNT Sør and at the tourist offices in the Setesdal Valley.
Several towns with white painted, wooden houses are dotted along the coastline of Southern Norway. In close proximity to all of them you will find marked hiking trails that the locals use frequently. The islands scattered along the coast have good hiking potential, and you may combine hiking with beach life, boat trips, kayaking and fishing.
Top hikes/hiking regions in Southern Norway
As the southernmost region in Norway, the hiking areas are easily accessible from all over Southern Norway.
Setesdalsheiene 
Hovden 
Sirdal 
Lakkenstova and Skoræ 
Lindeknuten mountain top in Tovdal
Skrelia in Lyngdal  
Potholes at Brufjell
When
In the mountains the season last from June/July to September/October. Along the coast you can hike from March/April to November, depending on how long the winters are.
Accommodation
In Southern Norway you will find a wide variety of accommodation available for hikers. In the mountains DNT (the Norwegian Trekking Association) offers accommodation in several cabins in Åseral, Åmli, Sirdal and Setesdal, but you will also find camp sites, apartments, hotels and even lighthouses near popular hiking areas.
More tour suggestions in Southern Norway