The car-free island paradise of Lyngør
You will never forget the trip you made to Lyngør, located in Tvedestrand in Southern Norway. This wooden village in the sea is an exotic coastal idyll without roads or cars, and has the atmosphere of a bygone era and a dramatic story.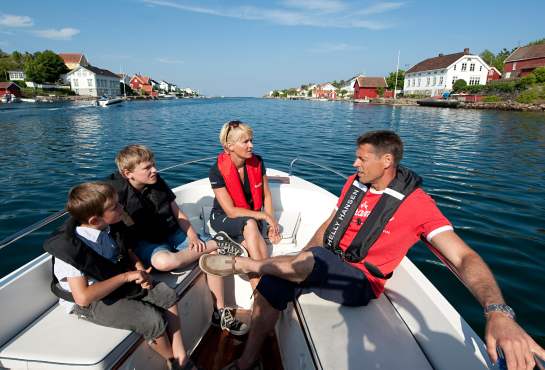 Gata-Lyngør-Arendal
.
Photo
:
Terje Rakke / Nordic Life AS / Visitnorway.com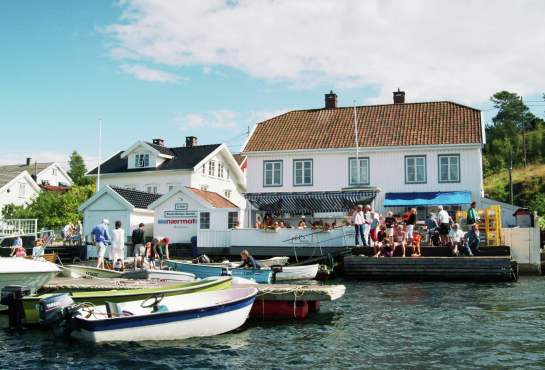 Pers Brygge-Lyngør-Arendal
.
Photo
:
Niels Jørgensen - Visitnorway.com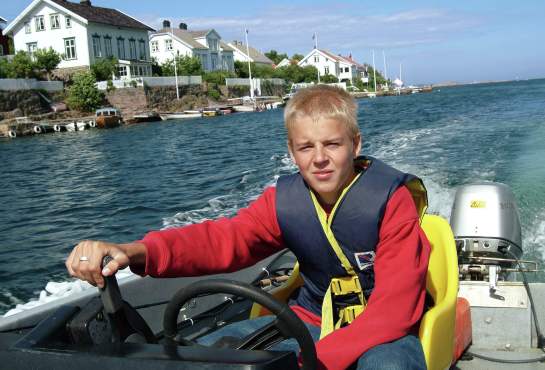 Gata II- Lyngør-Arendal
.
Photo
:
Niels Jørgensen - Visitnorway.com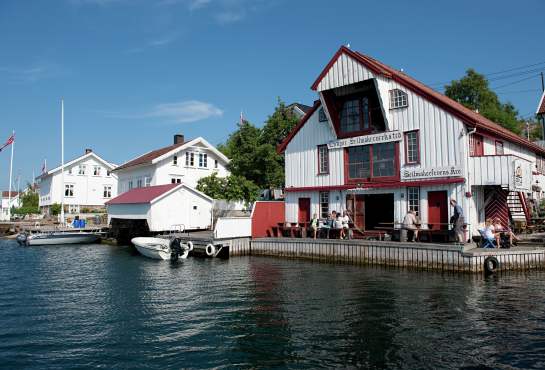 Seilmakerfruen-Lyngør-Arendal
.
Photo
:
Terje Rakke / Nordic Life AS - Visitnorway.com
Enjoy the special ambience
You understand at a glance why Lyngør was voted Europe's best preserved village in 1991. The old, white-painted southern houses are close together on the waterfront, and bear witness to the golden era of sailing ships in the 1800s. It is worth taking a stroll around the charming narrow streets and paths that turn between the charming houses.
Battle of Lyngør
The island is also known for the dramatic "Battle of Lyngør". A British naval vessel sunk a Danish-Norwegian frigate called Najaden at the entrance to Lyngør. This incident is remembered with a play every year. The wreck of Najaden is a popular place for divers.
How to get to Lyngør
As there are no roads on the island of Lyngør, you will have to arrive by boat. If you arrive by your own boat, there is a guest harbour at the Lyngør Seilmakerverksted (Sailmaker workshop).
You may also travel by ferry from Gjeving on the mainland to Lyngør. The trip takes only five minutes. You can also book a taxi boat or charter a boat at Sørlandets Maritime.
When you are in Lyngør, you want to fall asleep listening to the waves crashing against the shore and wake up to the beautiful archipelago and see the traditional coastal houses covered in sunlight. Stay overnight at Lyngør Lighthouse  which is located at the tip of an inlet.
On the mainland at Gjeving, you can stay at the Hotel Lyngørporten which is located right at the waterfront in Lyngør. It has a bar, restaurant and outdoor patio with boat, archipelago cruises and island hiking in Lyngør.
Bathing, fishing and boating
The polished rocks on Lyngør provide visitors with many opportunities for swimming and sunbathing. The island community is a paradise for fishermen too. Hotel Lyngørporten offers organized fishing.
There are only 80 permanent residents left in Lyngør but during the summer months, the population balloons as it is very popular with tourists, fishermen and boaters. Due to the fact that the island has no cars, Lyngør's "main street" is the strait between the islands where boats rule the roost. It is also very popular to paddle between the islands. Boats for rent at Hotel Lyngørporten.
Where to eat and drink
There is a bar and restaurant where the ferry enters Lyngør, called Pers Brygge. Dishes include fish and shellfish and there is outdoor seating. In the summer there are many concerts here and you'll find a grocery store at the same location.
By the guest harbour of Lyngør Seilmakerverksted, you find the tavern Seilmakerfruens kro. Here you get homemade food such as fish soup and pizza in a very charming maritime and rustic setting. The restaurant has outdoor seating with sea views.
Your Recently Viewed Pages