Visit Tvedestrand in Southern Norway; The book town
Stroll between Tvedestrand's white wooden houses on intimate and narrow cobbled streets and a bookshop on every corner. The buildings are located in rows, and the whole town seems to hang onto the steep slopes on which it is built. The beautiful islands of Lyngør and Sandøya is also places worth a visit.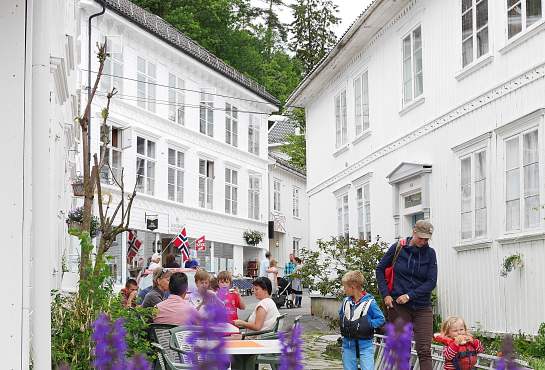 Tvedestrand main street
.
Photo
:
Heidi Sørvig, Visit Sørlandet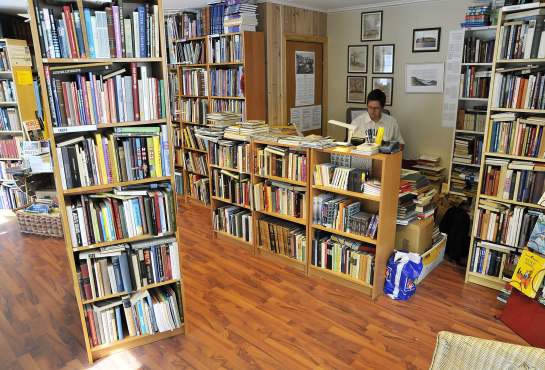 Bookshop in Tvedestrand
.
Photo
:
Anders Martinsen, Visit Sørlandet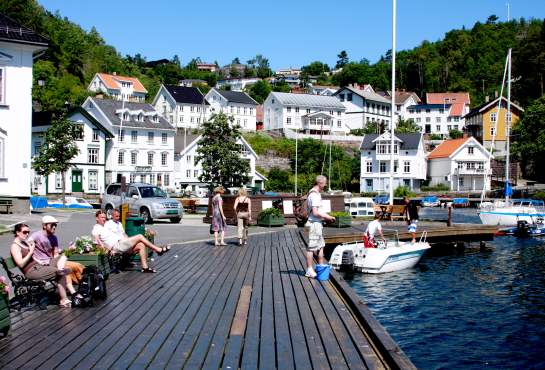 Tvedestrand harbour
.
Photo
:
Arendal Tourist Office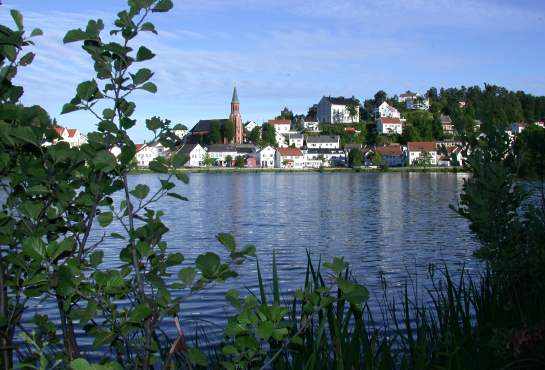 Tjenna lake in Tvedestrand
.
Photo
:
Arendal Tourist Office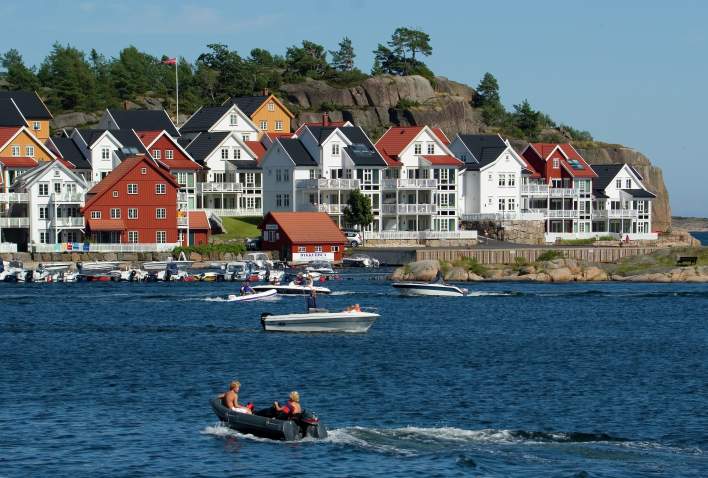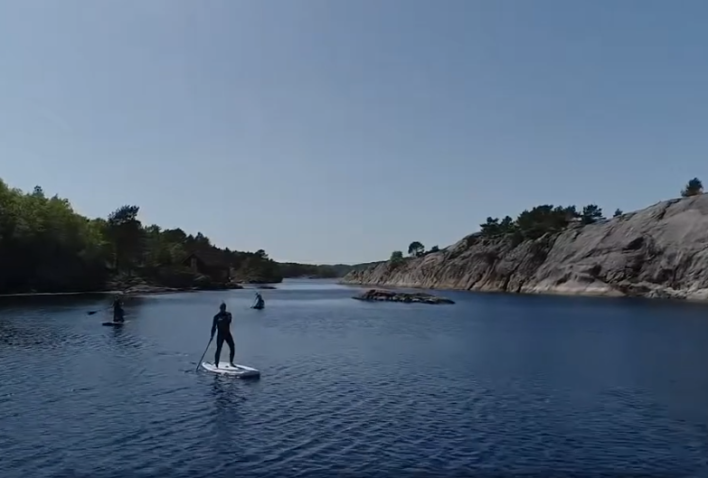 Find a book treasure
Since 2003 Tvedestrand has been an international book town. The main street, Hovedgata, has lots of bookshops with antique, used and new books, which are perfect for book lovers.
Regattas and Coast Culture Week
Every summer you may take part in Tvedestrandsregattaen, an annual small boat regatta. Kystkulturuka is also arranged during the summer. It's a coastal culture week, with lots of concerts and other activities. 
Bathe in the town centre
Norway's largest outdoor waterpark is located in the centre of Tvedestrand. The park is free to use, and you find a six-metre-high iceberg that children can climb. Kids under the age of 12 must wear a lifewest.
Play a round of golf
Nes Verk Golfpark is one of the largest and best golf courses in Norway. The club can offer an 18-hole course, a 9-hole challenging Pay & Play Course, driving range and putting green.
Visit the iron works museum
Nes iron works museum is almost intact and completely preserved, consisting of buildings, machinery and equipment which date back to the 17th, 18th and the 19th centuries. It is thus one of the technical industrial sites of cultural heritage in Norway.
Points of interest in and around Tvedestrand
Statens Kartverk, Geovekst og kommuner - Geodata AS
Buildings you must see while in Tvedestrand
Tvedestrand museum
The Tvedestrand museum has a history closely linked to the history of Tvedestrand town. The building is one of the oldest and best preserved in town.
Sandøya island
Forbes.com visited Sandøya in 2019 and listed it as one of "11 Insanely Beautiful Lesser-Known Islands Around The World".