As a young man, world-famous author Henrik Ibsen worked as an apprentice pharmacist in Grimstad. Don't miss out on the chance to experience Norway's most important author in Grimstad, Southern Norway.
Apprentice pharmacist in Grimstad
Henrik Ibsen was born and grew up in Skien, but as a fifteen-year-old, he moved to Grimstad to become an apprentice pharmacist. The young man lived in the south-coast town until he was 22. Adolescent years are often exciting, turbulent and intense and have a strong influence on a person's life and personality. For Ibsen, his Grimstad years turned out to be all this and more. A visit to Grimstad will reveal more about the person Henrik Ibsen. 
Henrik Ibsen lived in two different houses during his time in Grimstad, both of which can be visited and experienced. His first house, Reimanngården, is now home to Grimstad Art Association. Here, you can see beautiful displays, and climb the stairs to the first floor and see Ibsen's bedroom. The other house Ibsen lived in is now the Ibsen Museum. Here, you can see the original furniture from the pharmacy where he worked. You can also see the rooms in which Ibsen studied, wrote and slept. It was also in the duty room in this house that Ibsen used to sit with his friends and talk about their four favourite subjects: politics, poetry, girls and punch. In this room, thoughts and ideas were formed, and he also wrote 'Catalina', his first play.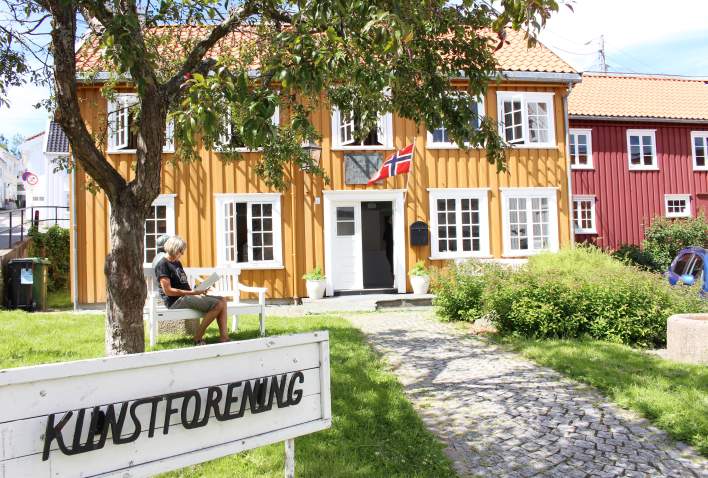 Reimanngården in Grimstad
A love of Ibsen
"Immediately after Ibsen's death, a committee in Grimstad began to collect artefacts relating to the famous author. Before this, the committee had already arranged to put up a plaque at Reimanngården and a monument at Fjære Church. Thanks to this far-sighted initiative, Grimstad now has the oldest Ibsen museum in Norway.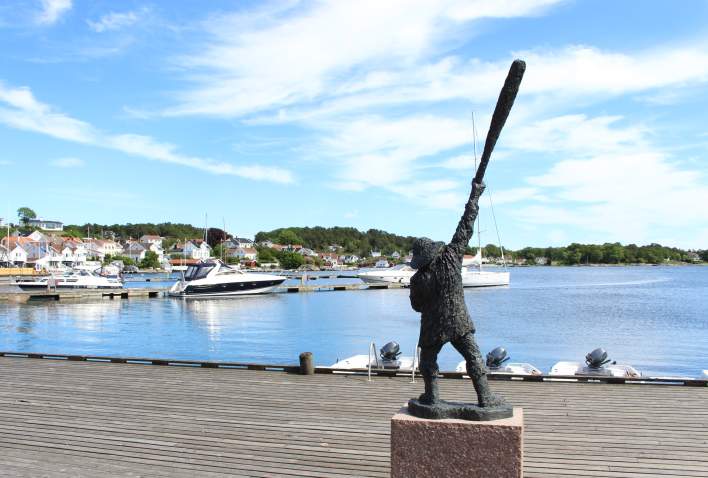 Terje Vigen statue in Grimstad
Ibsen's herb garden
More recently, a Terje Vigen statue has also been erected on the pier. Terje Vigen is a poem, written by Henrik Ibsen in 1861, which is based around stories of the south coast of Norway during the Napoleonic Wars and the Continental Blockade during the period 1808–1811. At Dømmesmoen near Grimstad, Ibsen's herb garden has also been recreated. Ibsen was responsible for collecting herbs for medicinal purposes when he was an apprentice pharmacist, and in the garden, it is possible to see the herbs which were being used at the time.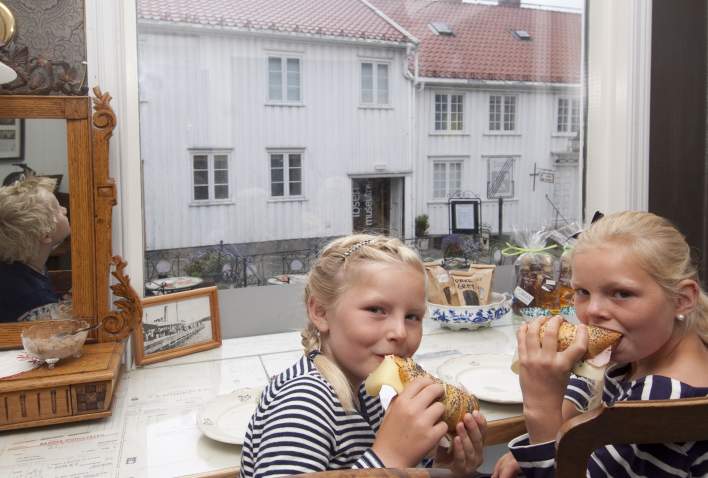 Other Ibsen highlights in Grimstad
In addition to the museum, art exhibition and herb garden, we recommend a visit to Cafe Ibsen, which is situated just up the street from the Ibsen Museum. The café is very faithful to Henrik Ibsen. During the daytime, you can eat lunch here, while in the evening, you can sample the café's delicious Italian food. Ibsen spent much of his adult life in Italy, and the menu has been created based on this period of his life.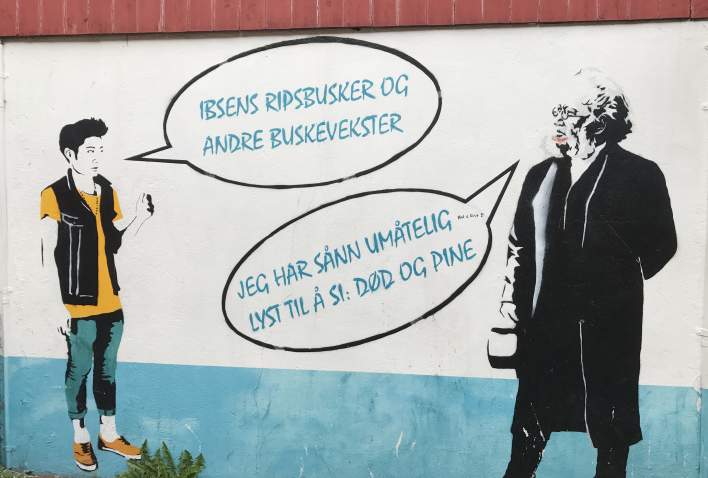 Some facts about Henrik Ibsen
Henrik Johan Ibsen (1828–1906) is one of the world's best-known authors. His plays are performed around the world today. His sense of drama, themes and strong role models ensure that he remains just as relevant today.
Henrik Ibsen is considered to be the founder of modern realistic drama.
Henrik Ibsen grew up in Skien, but lived and worked in Grimstad for many years.
Your Recently Viewed Pages