The southernmost cities and villages of Norway oozes of atmosphere during Christmas. November and December are packed with Christmas events and festive activities. Christmas markets, concerts and of course lots of possibilities for gift shopping.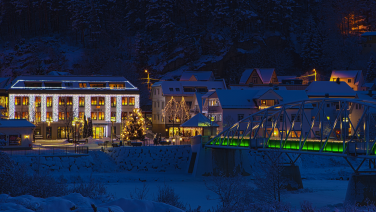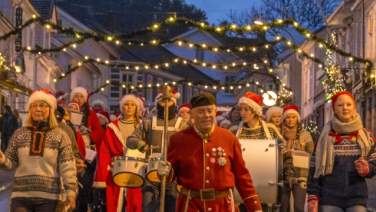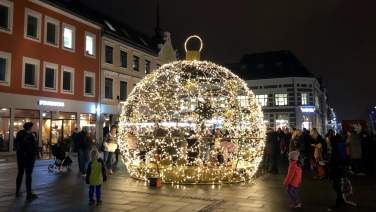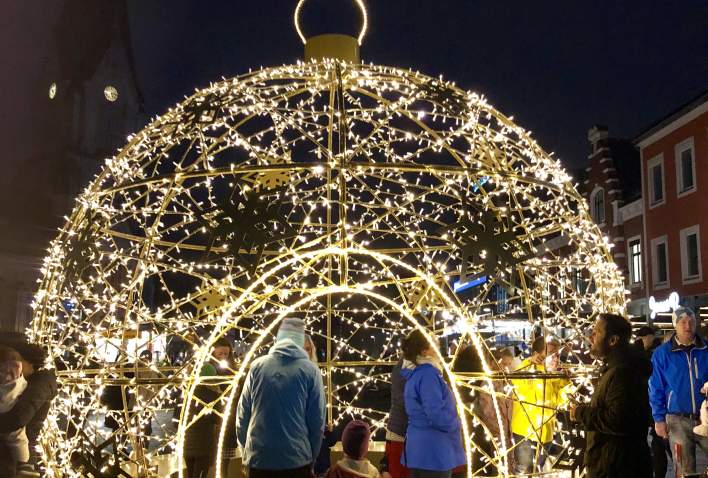 Christmas in Kristiansand
Norwegian Christmas cuisine
At home the families prepare for traditional Norwegian Christmas dinner.
Ribbe - Roasted pork belly, usually served with sauerkraut and boiled potatoes, Christmas sausages, and gravy.
Pinnekjøtt - Salted, dried, and sometimes smoked lamb ribs.
Lutefisk - Stockfish that has been lying in water and lye (a way to preserve fish in the old days), then cooked in the oven.
Cod – A speciality for the southernmost part of Norway. Served with mashed root vegetables and buttery sauce.
"Småkaker" - Tradition dictates that seven different kinds of Christmas biscuits and/or cookies should feature on the table at Christmas and that they should all be home-baked.
After the kids have gone to bed the adults take out the dark brewed Christmas beer and the Aquavit - A potato-based spirit flavoured with herbs such as caraway seeds, anise, dill, fennel, and coriander.
Find your destination and locate the Christmas events
Statens Kartverk, Geovekst og kommuner - Geodata AS
Your Recently Viewed Pages