Southern Norway
Agder
TVEDESTRAND
Kote Null
Hagefjorden Brygge, Tvedestrand

+47 91171699

km From You
Let Kote Null show you the beauty of our archipelago in and on the water.
Kote Null brings you closer to our beautiful "Skjærgård" - our archipelago with all the small islands directly off the coast of Southern Norway. Kote Null operates all year long.
Kote Null is based in Tvedestrand and offer real and exciting experiences and activities on and by the sea in Tvedestrand and the surrounding area.
But during the summer Kote Null is also stationed at Arendal guest marina 7 days a week from 10 am to 5 pm.
You can rent small boats, water scooters, SUP boards and kayaks. At the marina you also find a heated floating swimming pool, the only one of its kind in Norway. Additionally there is a little beach and a restaurant.
Activities
You can choose from a two hours SUP- course to total packages with activities on the water, sleeping by the sea shore and good food.
Sea trout fishing, traditional angling/fishing along the coast and deep sea fishing.
Explore Raet marine national park - free diving and filming with under water camera drone.
Future Camp - Gathering sea water samples and analyzing microplastics.
Bonsai - Tour, beginners course and workshops.
Round trips by boat with local guide - Sandøya, Borøy and Lyngør.
Photography course at sea.
Kote Null arranges and adjusts their activities to fit your wishes and needs.
Kote null is located on Borøy outside of Tvedestrand and welcomes their guests in nice surroundings at Hagefjorden brygge.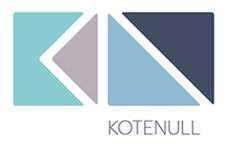 ---
Last Updated

:

Source

: Arendal Turistkontor
Traveler Reviews in partnership with
Your Recently Viewed Pages