Southern Norway
Agder
ÅSERAL
Bortelid Camping
Murtetjønnvegen 75, Åseral

+47 90233725

km From You
Bortelid Camping is a year round camp ground located at Tjaldal in Åseral, with 220 ser en helårs campingplass beliggende på Tjaldal i Åseral. Plassen har 220 spaces for caravans and mobile homes.
Every caravan space has its own 16-amp power outlet.
There are two sanitary buildings with everything one might expect of modern facilities in a camp ground. There are
also several separate showers and toilets, there are children's toilet, play room, well equipped kitchen, TV-room etc.
Bortelid has many activities for the whole family. In the winter there are a lot of choices for different skiing activities.
In the summer it is possible to go swimming, canoeing and fishing.
Visit our Facebook page: http://www.facebook.com/bortelidcamping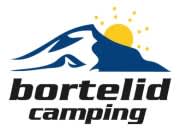 ---
Last Updated

:

Source

: Setesdal
Traveler Reviews in partnership with
Your Recently Viewed Pages