Southern Norway
Agder
KRISTIANSAND
Boen Gård Manor Restaurant
Dønnestadveien 341, Kristiansand

+47 47833000

km From You
Idyllically situated along the river Topdal is the historic Boen Gård (Manor), surrounded by park, tall deciduous trees and farmland.
A few kilometres inland of the rocky shores of Southern Norway lies the stately country house of Boen.
A classic park surrounds the beautiful main house of Boen Gård in Kristiansand, and guests are welcomed into large and bright rooms and lounges over two storeys. The extensive parkland has been upgraded and the sheep kept on the property help keep the cultural landscape around the property and along the river in order.
The taste of Boen Gård's Restaurant
Boen Gård's kitchen is short-lived and seasonal. Vegetables, apples, berries, herbs and honey are harvested in their own garden. Of the apples, they produce their own sparkling apple cider. From the river they take wild salmon, from the fields they get lamb. They receive additional deliveries from small, dedicated local suppliers in the neighborhood.
The chef is inspired and excited by great ingredients. In close cooperation with the headmaster and Sommelier Dagfinn Galdal, dishes and menus are created that to the fullest taste of the raw materials origin and specificity.
The wines accompanying a meal at Boen Gård are meticulously selected. The ambition is to offer meals with perfect balance between food and wine.
Opening hours
The restaurant at Boen Gård is open Wednesday to Saturday for Lunch (12-14) and dinner (18-21). Book your table on the homepage of Boen Gård: boengaard.no.
The kitchen at Boen Gård is renowned. Their philosophy is founded on classic French cuisine. They also focuses on sustainability, the environment and local ingredients and ensuring that the ingredients taste the way they should.
Try your hand at salmon fishing in historic surroundings
Salmon and timber were the original purpose of Boen, and the salmon-rich Tovdalselva river flows through the property, offering an opportunity to combine events with a spot of exciting salmon fishing. Salmon fishing at Boen has been described from the early 1500s and was the property of the king. On the behalf of the state, the king transferred the rights to the salmon fishing and the farm on a fixed term lease to some of his most prominent officials in return for the fish. The Hegermann family owned Boen for several generations. British lords leased the fishing rights from the family in the early 1900s and fairy-tale catches were recorded.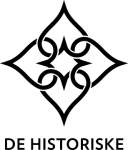 ---
Last Updated

:

Source

: Visit Kristiansand
Outdoor Activities
Activities
Hunting and fishing
Salmon fishing
Fishing
Green Travel
The Boen Gård Manor Restaurant has obtained certification for their environmental efforts by:
Environmental certification of private and public enterprises, also tourism.
Traveler Reviews in partnership with
Your Recently Viewed Pages